Anthony Joshua's promoter Eddie Hearn has said that the rematch between the pro boxer and his recent opponent former heavyweight champ Wladimir Klitschko would likely happen by November.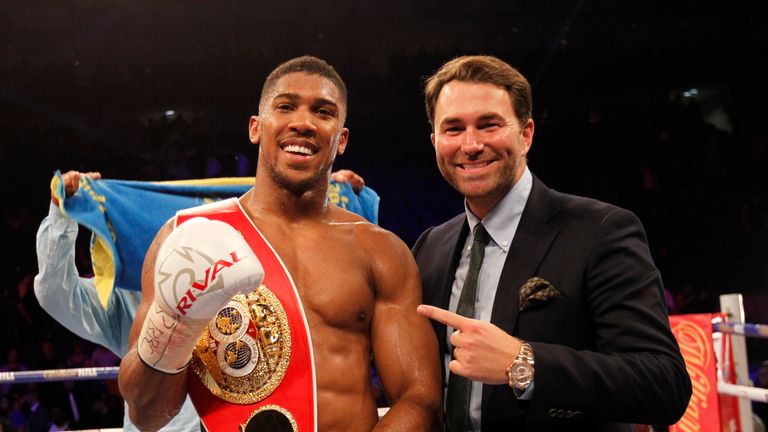 After both top fighters clashed in April with AJ winning, many have salivated at the prospects of a rematch.
"The next step for Anthony Joshua will probably be announced in the next three to four weeks and it's likely to be Wladimir Klitschko," according to the promoter.
There have speculations that Joshua would fight undefeated Tyson Fury, top American fighter with a lot of power Deontay Wilder or even the mandatory challenger KubratPulev.
Hearn said Joshua has to fight Pulev, so it would be before or after the Klitschko rematch. He added that Joshua is receiving offers from China, Dubai, Nigeria, America and locally for fights. He praised Wladimir for giving AJ his first pro career knockdown, saying it was "one of the best performances" of Klitschko's career.
Wladimir has said he is open to a rematch. Hearn said they could get an offer from China or go to MGM Grand Garden in Las Vegas. With AJ's rep spreading like wild fire in the United States, the hype of the rematch would be explosive.
"It's the biggest fight for Anthony Joshua outside of Tyson Fury," Hearn added. Fury is a mess at the moment. After defeating Klitschko in 2015, he lost his titles, failed a drug test for cocaine aside other issues. Until he clears his issue with UK Anti-Doping agency, he would not have hisboxing license to fight Joshua.
AJ recently caused uproar when he shared a video of himself in the gym working on his footwork amid Klitschko rematch talks. He was with one of his trainers in the video.
He might lose the IBF title he won if the authorities force him to fight Pulev. Hearn said they are pushing for an exemption with the IBF convention coming up. Pulev have rejected the exemption request as they want the fight to happen now.